Your Wholesaler in Decorative Baskets & Rattan
Duif International is a leading supplier of decorative baskets and rattan. We have more than 60 years of experience as a wholesaler and importer of baskets and have extensive knowledge in this product group.
Duif is well-known for its strong stock positions and promises attractive price-quality, with a lowest price guarantee within our Duif Basic Collection. We offer a commercial on-trend basket and rattan collection, thanks to our deep experience and continuous trend watching.
Meet our rattan brochure and discover the different concepting possibilities with our flower and plant hardware.
View baskets and rattan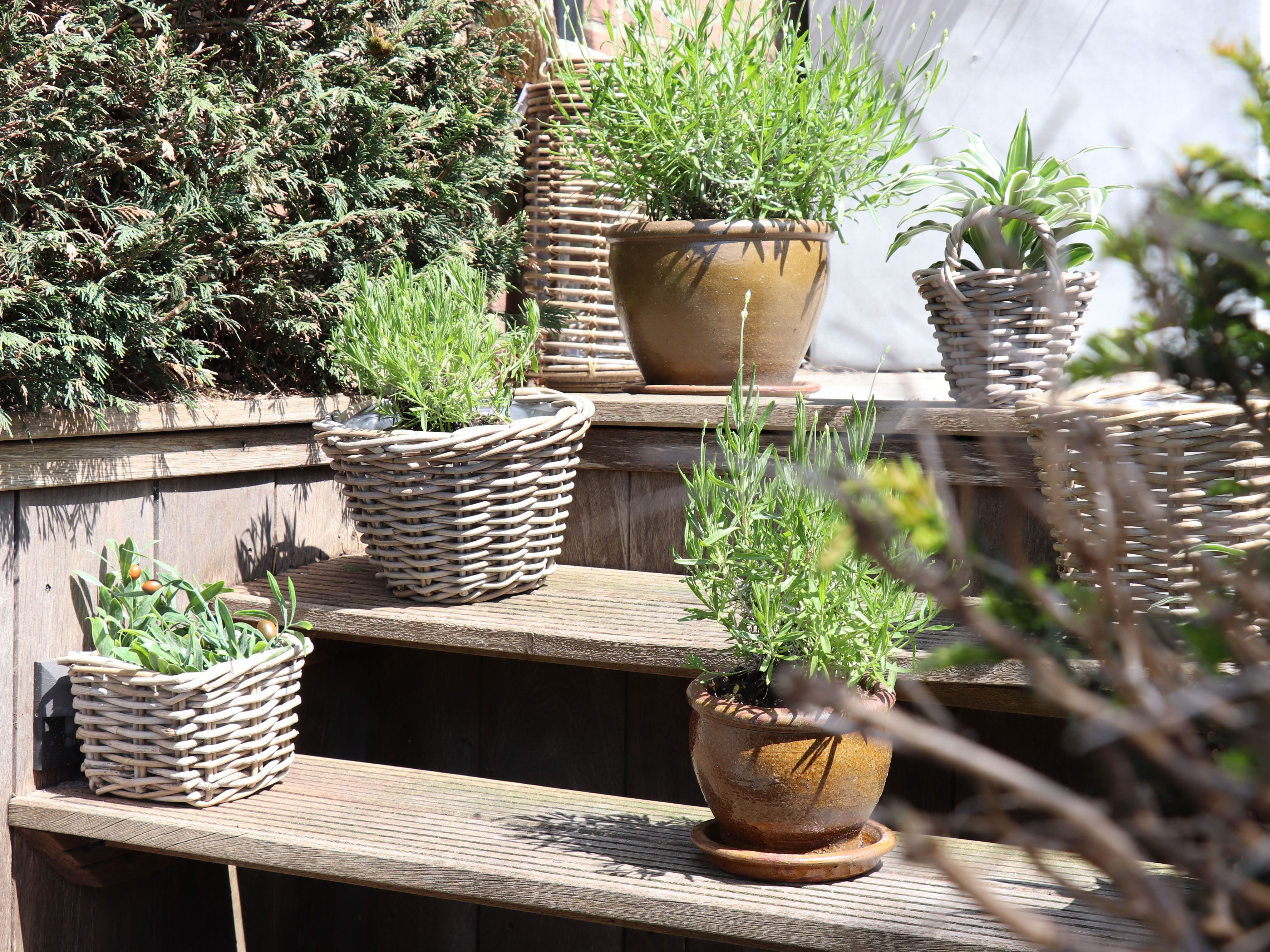 Extensive Basket & Rattan Collection
Duif creates various collections through product development and cooperates closely with international producers that deliver hand-made arts and crafts. Corporate social responsibility is highly valued during the production process of our collection and we emphasize the importance of certificates such as BSCI (Business Social Compliance Initiative). Duif International is a reliable partner that guarantees high quality, fast delivery and excellent service.
Our baskets and rattan items are strong and suitable for all weather conditions. The collection comprises items that fit both interior and exterior. The plastic liners inside our baskets make our products perfect for all flower and plant types.
Virtually anything is possible with our natural basket and rattan collection; from bamboo, hyacinth leaf or banana leaves. Our in-house designers develop custom-made concepts that entirely meet your wishes.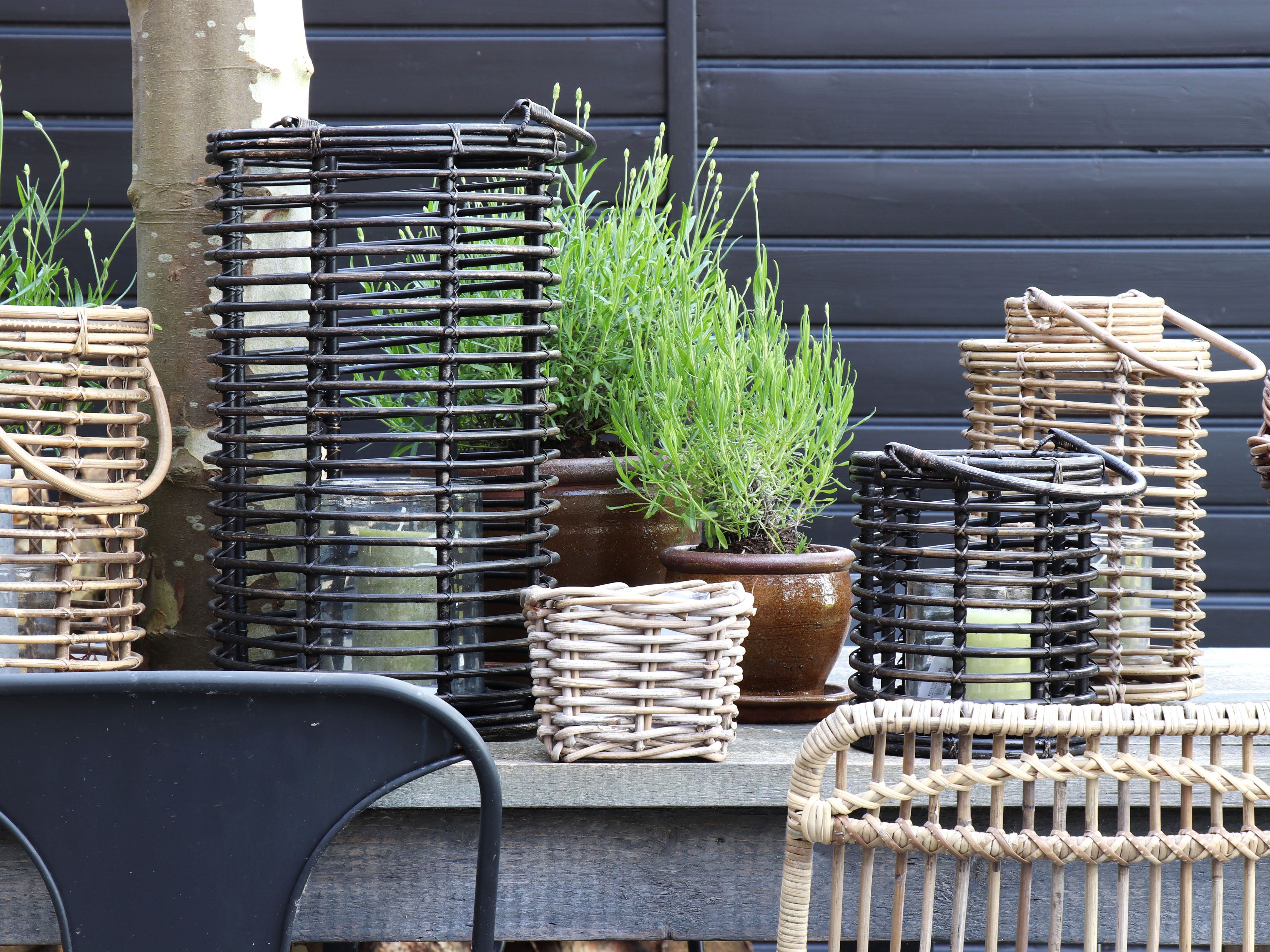 Collection
Our on-trend basket and rattan collection consists of a wide range of different types of basketwork and rattan. An example of a trending combination would be to combine the chic look of our dark rattan items with natural wicker baskets to create a beautiful ensemble of different looks and atmospheres.
Types of baskets and rattan
Shapes in baskets and rattan
No account yet? Please register!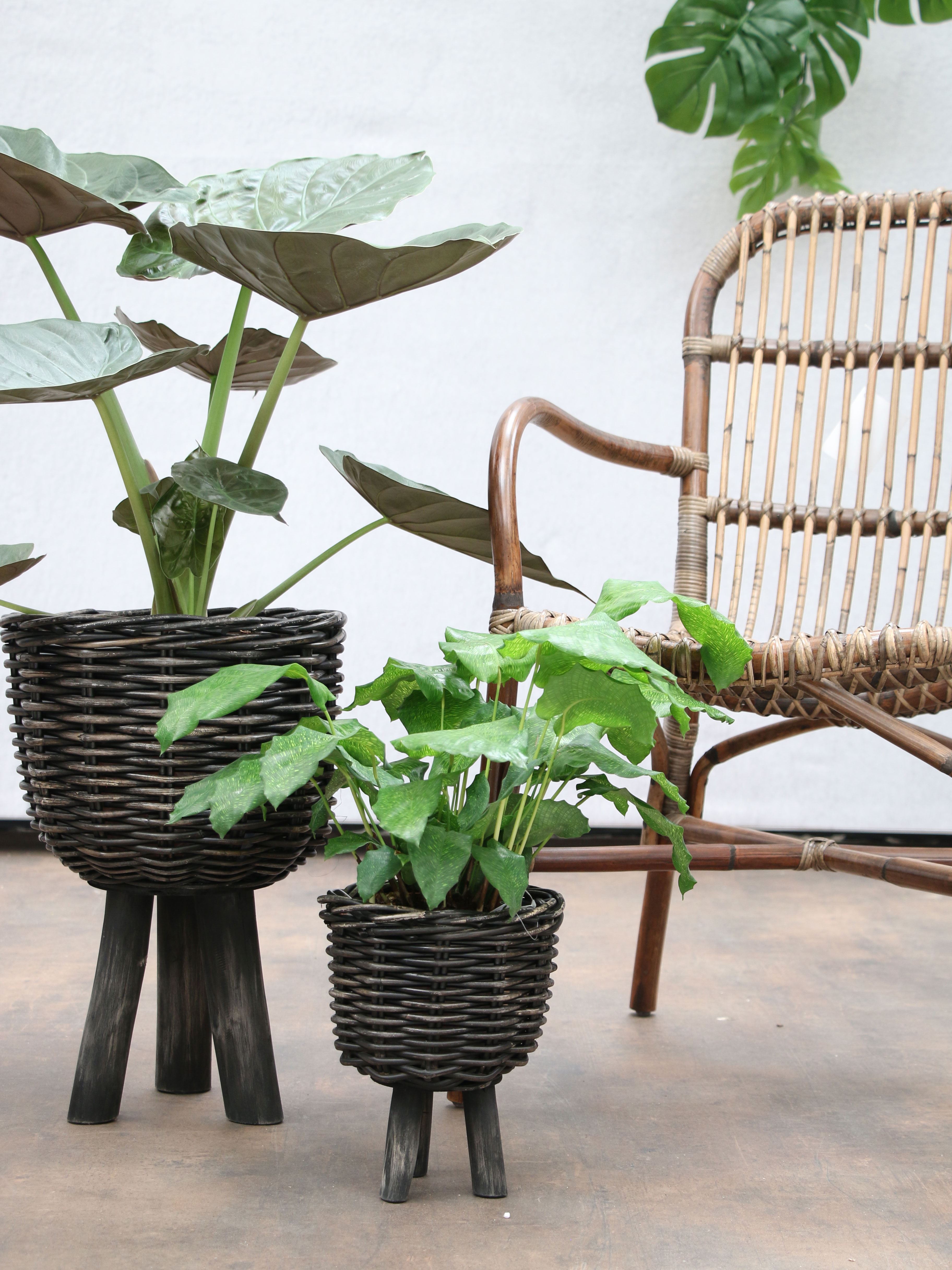 Inspiration & Professional Advice
With decades of experience as an importer and wholesaler in decorative baskets and rattan, we have built deep expertise towards wholesalers in horticulture, like growers, plant decorators, garden centers and exporters. In addition, we offer an inspiring and comprehensive product range towards retail chains, floristry wholesalers and wholesalers in home decoration.
Duif International has multiple sales channels towards the retail industry. With our online shop and multiple physical locations, we offer the perfect opportunity for parties such as florists and home decoration shops to directly buy our products.
You are always welcome in our Inspiration Centre in Aalsmeer to discover our total basket and rattan collection and to get inspired. Our experienced sales representatives will be happy to help you.
Contact our Sales Team or come and visit one of our locations!
Contact us!